Go to "Online Bill Payment" at the bottom left of Oconee EMC's website.
Enter your account number or user ID and password. If you have not set up a customer login in the Customer Services Portal, you can select New User at the bottom to set up your information.
Once you are logged in, go to the Payments tab (top left tab). When you hover over this tab, several options will appear. Choose the Auto Pay option. You will be asked if you are scheduling your payments with a credit card or e-check.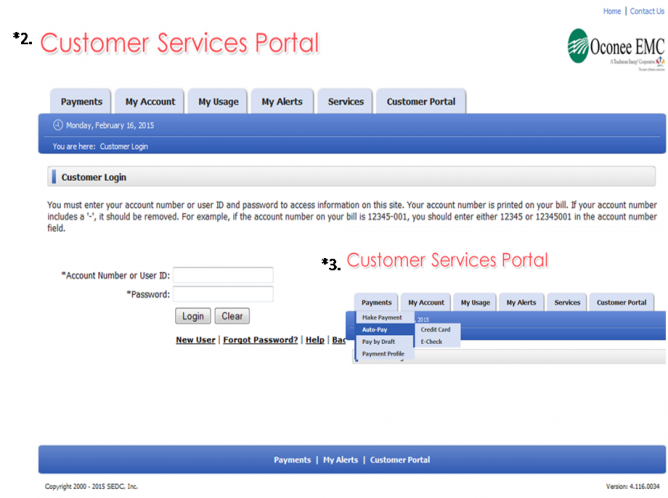 Below is for the credit card option… For the e-check option, you will be asked to enter your banking institution routing number information, etc. That can be found at the bottom of your checks.
For either option (credit card or e-check), you will be asked to designate payment dates with your account(s). At the designated date of each month, your OEMC account will be paid in full using the payment option you selected.